Since April 20, 2003
Dr. Mikuriya is one of the world's foremost authorities on the uses of medical cannabis. He has few peers in his clinical knowledge of cannabis' therapeutic uses, efficacy, history, culture, policies, routes of administration and potential for abuse.
Medicinal Uses of Cannabis - Tod H. Mikuriya
Ignorance and mental health issues. - by Tod H. Mikuriya, 11 Jun 2006
Why Judges Shouldn't Have Control Over Everything - Cannabis is a First-Line Treatment for Childhood Mental Disorders, by Tod H. Mikuriya, 8 Jul 06.
Marijuana Medical Papers: 1839- 1972 - Edited by Tod H. Mikuriya, M.D.
---
Marijuana
The Forbidden
Medicine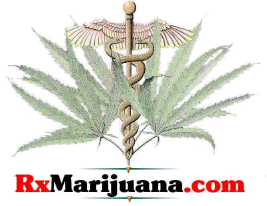 The Use of Cannabis as a Mood Stablizer in Bi-Polar Disorder - Lester Grinspoon, Associate Profesor, Harvard School of Medicine
Marijuana and the Treatment of an 8-year-old Child with Multiple Psychiatric Diagnoses - Debbie Jeffries.
Jeffrey's Journey is a determined Mother's journal of what she had to go through in the battle to be able to treat her son with medical marijuana
Dr. Lester
Grinspoon's
marijuana uses
Mr. X, by Carl Sagan. This account was written in 1969 for publication in Marihuana Reconsidered (1971). Sagan was in his mid-thirties at that time. He continued to use cannabis for the rest of his life.
To Smoke or not to Smoke: A Cannabis Odyssey - by Lester Grinspoon, MD
---
The American
Alliance for
Medical Cannabis
Dr. Jay Cavanaugh, Ph.D.: California State Board of Pharmacy, 1980-90; Past Chairperson, Los Angeles County Research Evaluation and Advisory Panel (REAP) for chemical dependency treatment and prevention. Outpatient drug treatment caseworker, Los Angeles County Health Department 1970-73. AAMC founder.
For the Sake of the Children The Message of Medical Cannabis - Dr. Jay Cavanaugh, Ph.D., September 2002.
Anxiety Disorders. Neurobiology: Never fear, Cannabinoids are here - Pankaj Sah.
Cannabis and Depression, and Bipolar Disorder - Dr. Jay Canavnaugh, Ph.D.
Hepatitus C - The Silent Killer. Can Cannabis Help? - Dr. Jay Cahavanugh, Ph.D.
---
Landmark Studies
Special Committee on Illegal Drugs Report,
by the Canadian government in 2002.
The LeDain Commission Report,
by the Canadian government in 1970
The LaGuardia Report,
by the City of New York in 1944.
The Indian Hemp Drug Commission Report,
by The British government in 1894.
---
Document Created: August 23, 2005, Content Last Revised: 2009
In 1997, 39 new drugs were approved by the FDA. As of now (2002), five of them (Rezulin, Posicor, Duract, Raxar and Baycol) have been taken off the market and an additional two (Trovan, an antibiotic and Orgaran, an anticoagulant) have had new box warnings. Thus, seven drugs approved that year (18% of the 39 drugs approved) have already been withdrawn or had a black box warning in just four years after approval. Based on our study, 20% of drugs will be withdrawn or have a black box warning within 25 years of coming on the market. The drugs approved in 1997 have already almost "achieved" this in only four years--with 21 years to go. Another drug in this class, the weight reduction drug Meridia, was the subject of a petition from Public Citizen last month to remove it from the market because of cardiovascular toxicity serious enough to cause the FDA medical officer and its advisory committee to recommend it not be approved. ...read more
---
The use of these drugs - on a dramatic rise amongst school children, particularly over the last two decades - is a primary factor in the creation of acts of random senseless violence among our youth. Indeed, while all manner of reasons have been offered for the recent rash of school shootings, the simple but frightening fact is that the rise of senseless violence in our schools is date coincident with, and directly tied to, the increased use of these prescribed mind altering, mood-changing drugs. read more

• Prozac
– The BBC warns
– The Guardian warns
– Prozac, Suicide
& Murder
• Serzone
• Zoloft
• Paxil
• Celexa
• Luvox

The DisHonor Roll

• Accolate
• Accutane
• Ativan
• Avandia
• Baycol
• Bextra
• Celebrex
• Cisapride
• Colchicine
• Cold-Eeze
• Crestor
• Cyclosporine
• DES
• Dexamethasone
• Drotrecogin
• Duract
• Enbrel
• Ephedra
• Fen Phen
• Foradil
• Herceptin
• Hismanal
• Lamictal
• Lamisil
• Lariam
• Lipitor
• Lotronex
• Lyrica
• Meridia
• Nevaprine
• Natrecor
• Norplant
• Neurontin
• Ortho Evra
• Oxycontin
• Palladone
• Podimin
• Posicor
• PPA
• Prempro
• Procardia
• Propulsid
• Protopic
• Ramipril
• Raplon
• Raxar
• Redux
• Relenza
• Remicade
• Rezulin
• Resperdal
• Ritalin
• RotaShield
• RU-486
• Seldane
• Serentil
• Serevent
• Seroquel
• Simulect
• Symlin
• Tasmar
• Thalidomide
• Trazodone
– Priapism
• Trovan
• Valium
• Vanceril
• Viagra
• Videx
• Viga
• Vioxx
• Viramune
• Xeloda
• Zerit
• Zyprexa



Tardive Dyskinesia

Tardive Dyskinesia

is a disease caused only by pharmaceuticals

This condition is characterized by involuntary movements. These abnormal movements most often occur around the mouth. The disorder may range from mild to severe. For some people, it cannot be reversed, while others recover partially or completely. Features of the disorder may include grimacing, tongue protrusion, lip smacking, puckering and pursing, and rapid eye blinking. Rapid movements of the arms, legs, and trunk may also occur. Impaired movements of the fingers may appear as though the patient is playing an invisible guitar or piano.

Tardive dyskinesia is seen most often after long-term treatment with antipsychotic medications. There is a higher incidence in women, with the risk rising with age. There is no way to determine whether someone will develop this condition, and if it develops, whether the patient will recover. At present, there is no effective treatment for tardive dyskinesia. The possible risks of long-term treatment with antipsychotic medications must be weighed against the benefits in each individual case by patient, family, and doctor... read more

...In Psychiatric Drugs: Hazards to the Brain, psychiatrist Peter Breggin, M.D., says this: "The major tranquilizers are highly toxic drugs; they are poisonous to various organs of the body. They are especially potent neurotoxins, and frequently produce permanent damage to the brain. ...tardive dyskinesia can develop in low-dose, short-term usage...the dementia [loss of higher mental functions] associated with the tardive dyskinesia is not usually versible. ... Seldom have I felt more saddened or more dismayed than by psychiatry's neglect of the evidence that it is causing irreversible lobotomy effects, psychosis, and dementia in millions of patients as a result of treatment with the major tranquilizers" (op. cit., pp.70, 107, 135, 146)... ...read more

Akathisia

Akathisia

is a frequent and common adverse effect of treatment with antipsychotic (neuroleptic) drugs. This syndrome consists of subjective (feeling of inner restlessness and the urge to move) as well as objective components (rocking while standing or sitting, lifting feet as if marching on the spot and crossing and uncrossing the legs while sitting). Reported prevalence rates vary widely between 5 and 36.8%. Numerous risk factors for acute akathisia have been described and the exact pathophysiology of akathisia is still unknown. Since akathisia is a drug-induced adverse effect, optimal management involves its prevention rather than treatment. Evidence on the treatment of tardive akathisia is unsatisfactory.

...read more